Kylie Eadie (MBus HRMgt)
Director
History:
Kylie commenced her career in 2005 working for a human resource, industrial relations and employment law consultancy firm. Following this she joined a global construction and engineering company as the National Human Resource Advisor, where she was responsible for heading up the recruitment function for 13 offices across Australia and New Zealand and providing day-to-day human resources advice across ANZ.
​
In July 2011 Kylie joined Recruitment Advisory Services Australia and in 2014 took over as sole Director.
Expertise:
Kylie can provide expert HR advice and assistance to managers and leaders across all stages of the employment lifecycle: from recruitment, on boarding, training, performance management, annual performance appraisals, termination of employment and everything in between.
She aims to provide commercial and easy to understand HR advice, specifically tailored to suit small to medium enterprises that require HR support from time to time, but don't necessarily require an internal HR Manager of their own.
Hobbies:
Kylie is a passionate equestrian rider who rides and competes in dressage. If you speak with her you may occasionally hear horses neighing  in the background.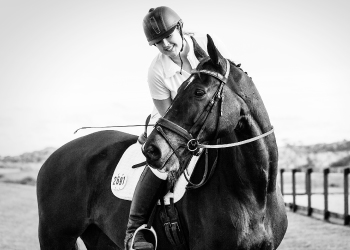 Qualifications:
Masters of Business (Human Resource Management)
Certified to deliver & interpret CPI 260 Psychometric Testing
Accredited Consultant to deliver DISC Advanced
Kylie is also regularly attends a range of Employment Law Masterclasses
Specialisms:
Quantity Surveyors
Project Managers
RICS Chartered Surveyors
Land Surveyors
Estimators
Site Foreman
Trades & Apprentices
Corporate Services (HR, OHS & Finance)